Feet-ology: An Introduction to BERNINA Presser Feet (Full Course)
Feet-ology is an informative course that is an introduction to the entire line of BERNINA presser feet. You'll discover new ways to sew, exciting techniques, and fun ways to be more creative with your sewing. We'll look the feet and discuss how they work and what they can do for your stitching and your sewing creativity. There will be selected demos throughout the lessons as well as fun techniques and practical tips that you can add to your sewing toolbox.
Original Course Price: $397
Special Price: $276
Monthly Payment Option: 12 X $23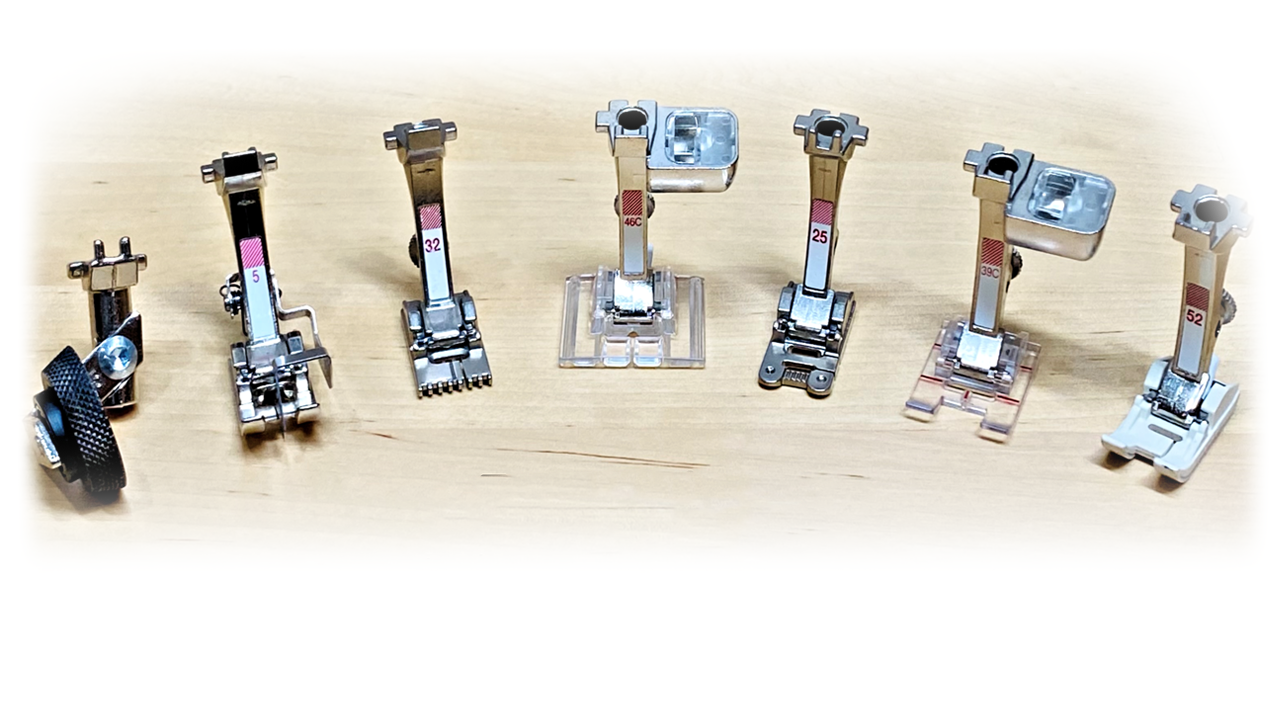 ---
Sew Vintage: Mixed Media Art Quilt (Full Course)
Combine your sewing with art and scrapbooking techniques. Using fabric and thread creates a level of complexity in the layers that enhance the overall look of your art. These techniques are easy to incorporate into your work and are all simple to learn – even for beginners! This series of fourteen video lessons introduce you to mixed media sewing, combining art and sewing techniques as you create an 18"x 18" wall hanging – designed and sewn with vintage styling.
Original Course Price: $397
This Month's Special: $99
Monthly Payment Option: 3 X $33
---
Beginning Mixed Media Sewing (FREE)
Make unique works of art that only you can create! Use your sewing skills to make unique works of art that only you can create. This mini-course answers the question, What is Mixed Media Sewing? showing you ways to combine your sewing skills with art and scrapbooking techniques to create unique pieces of art.

ENROLL FOR FREE!


---
BERNINA Attachments (Class)
Along with presser feet, BERNINA has seven attachments, designed for techniques such as sewing circles, making embroidered eyelets, binding quilts, and other fun stitching tasks.
In this class, you'll discover how to get started with each one to add fun techniques to almost any type of project.
Original Course Price: $47
Get it FREE when you Enroll in Feet-ology!


---
Private Sewfeet Facebook Group
Join this Private Facebook Group where you can interact with other sewers on their presser foot journeys – a place where you can ask questions and share your sewing experiences. I'll schedule occasional Q & A sessions and technique demonstrations for this group, so you'll learn even more about BERNINA presser feet.
Only $10/month
Get it FREE when you Enroll in Feet-ology!